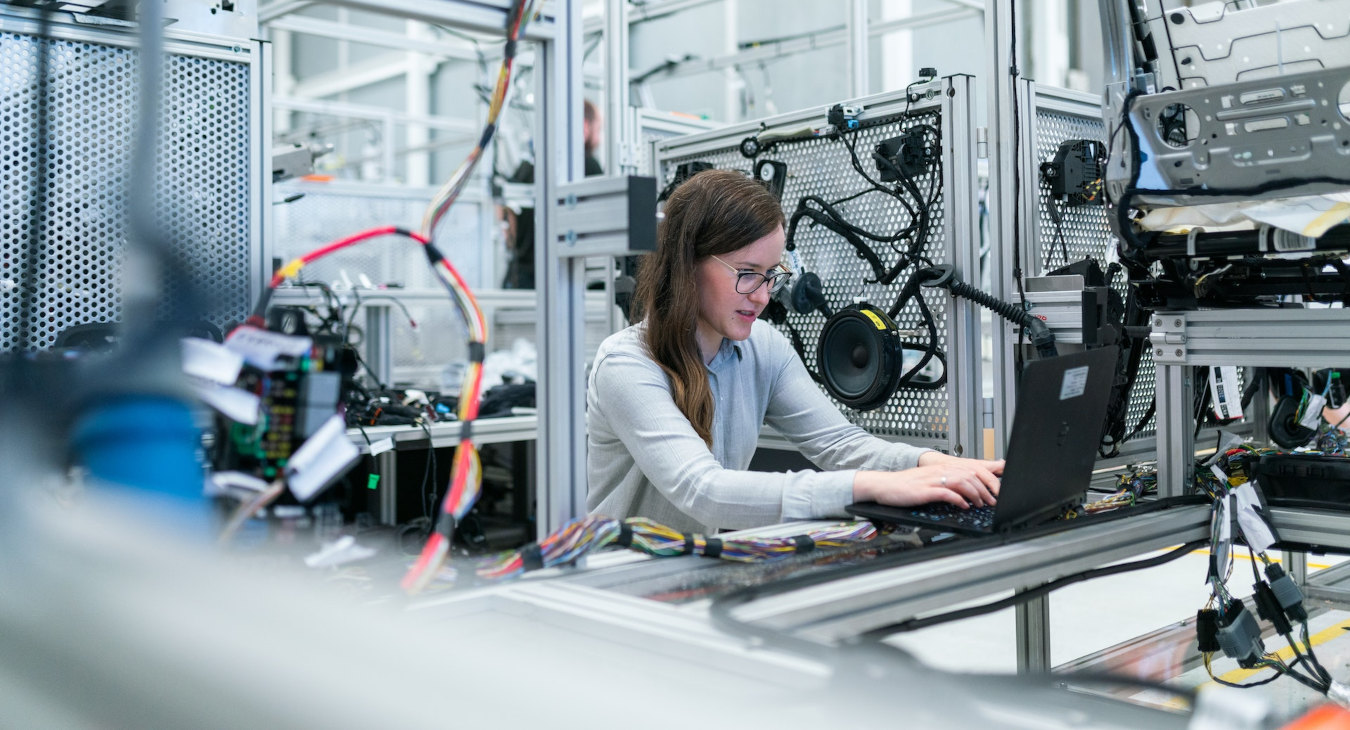 The global technology industry is projected to exceed 5.3 trillion USD (4.6 trillion GBP) in 2022, according to data presented by Comptia. Setting up a tech business is a way forward for many entrepreneurs who want to take advantage of favourable market conditions and an excellent growth trajectory.
That said, navigating such a competitive and complex market comes with challenges. Accounting for technology companies could prove to be cumbersome, and if it's not done right, it may even lead to some costly mistakes.
With our knowledge and expertise here at Sanay, we bring to you this article on the most common accounting challenges in the technology industry and solutions to tackle them.
So without further ado, let's get to them.
Accounting Requirements for Start-up vs. Established Tech Businesses
First and foremost, it's crucial to clearly understand that your accounting and finance requirements will differ based on your tech business maturity.
If you just launched a startup tech company, perhaps you're focusing on creating budgets, planning your cash flow, and establishing processes to keep track of things. At this point, you solely concentrate on innovation and the actual product.
But, as you enter the pre-revenue or scaling stages, you have to deal with many new challenges. For example, you might be looking to hire several permanent employees or raise external capital to fuel the growth, which means that your accounting is becoming more complex. In other words, you can no longer skimp on details and must get to the bottom of your finances to make them truly work for you.
However, irrespective of the stage you are at, you're likely to encounter the following pitfalls in your journey. Let's dissect them one by one.
Challenge 1: Cash Flow
One of the biggest pitfalls that tech companies face is poor cash flow. In fact, the majority of companies fail because of poor cash flow management. And it's easy to see why.
When your product or solution demonstrates a good market fit and your company's growth snowballs, you don't tend to focus on forecasting your cash flow projections. You also might think that you will sell X number of products and generate Y amount of revenue every month, but in reality, this could be further from the truth.
Statistics suggest that 58% of SMEs in the UK are currently awaiting payment on unpaid invoices, which may significantly impact cash flow. Some customers will be late paying you, and others won't pay for 30 days. Meanwhile, you must cover your overheads and have money ready to pay for outstanding transactions and upcoming payments.
In a nutshell, you might think that your tech business is doing well, but in reality, you might be struggling even to pay your employees – a number one red flag of why some companies fail.
There is no quick way to solve cash flow issues; nonetheless, you must start anticipating unforeseen expenses and building a more predictable cash flow cycle while managing client payments wisely. This often boils down to disciplined management of business processes and streamlining your operations.
Challenge 2: Funding Loans and Borrowing
Having enough capital is the lifeblood of your tech business. It's the only way to scale your operations and keep moving. The good news is that business financing is at an all-time high, with companies around the globe benefiting from the influx of capital.
Yet, finding the right investors who understand the value of your business can still take time and effort. And if you haven't done that in the past, this could be even more challenging.
There are numerous ways to raise external funding for your tech company (check out our previous article on ten fundraising tips to scale your company here). However, choosing the right one for your tech business and, most importantly, preparing for the capital raise could prove tricky.
Get your financial paperwork and accounting records in order, including balance sheets, profit-and-loss statements, an executive summary, and a pitch deck packed with evidence. Consult a specialist accountant if you need help understanding where to begin.
Challenge 3: Management of Payroll
Effective payroll management is another concern when it comes to accounting for technology companies. Hiring the right candidates for your tech venture is tough due to fierce competition in the labour market and scarcity of tech skills, meaning you have to incur higher costs of bringing in top talent.
And when you do fill the role, you face another challenge: management of the payroll. This includes not only employee salaries but also handling statutory holidays, staying in the loop with regulatory changes, and keeping accurate records – all of which can add additional stress.
Consider outsourcing your payroll management to professionals who can handle the entire process for you, so you can focus on growing your tech business rather than worrying about the nitty-gritty.
Challenge 4: Loss of Control
Are you worried that you have too much on your plate? As a technology company founder, you sure have many responsibilities and often wear multiple hats. But this is not a sensible approach when managing your company's finances.
You need to get the right people and effective systems in place if you want to succeed in the technology sector. You can only build your business and handle obstacles with outside help. And when you do decide to get help, you are facing a dilemma of whether to hire in-house or contract an external financial partner.
Both approaches are valid, but an outsourced accounting services provider could be the way to go if you want total flexibility and to regain control quickly. These specialists come with a complete package of benefits and can even automate parts of your accounting processes, saving you money in the long run.
Talk to Us Today
Running a tech business means you have to be constantly on the ball, so you might not have sufficient time to dedicate to your finances. For this reason, you shouldn't shy away from tapping into external financial partners who can bring immense value to your business.
At Sanay, we focus on technology companies and act as your partner who not only diligently manages your finances but fully supports the success of your enterprise and helps you achieve your goals.
For more information on the accounting services, we can provide for your technology business, reach out to us.
Read more articles