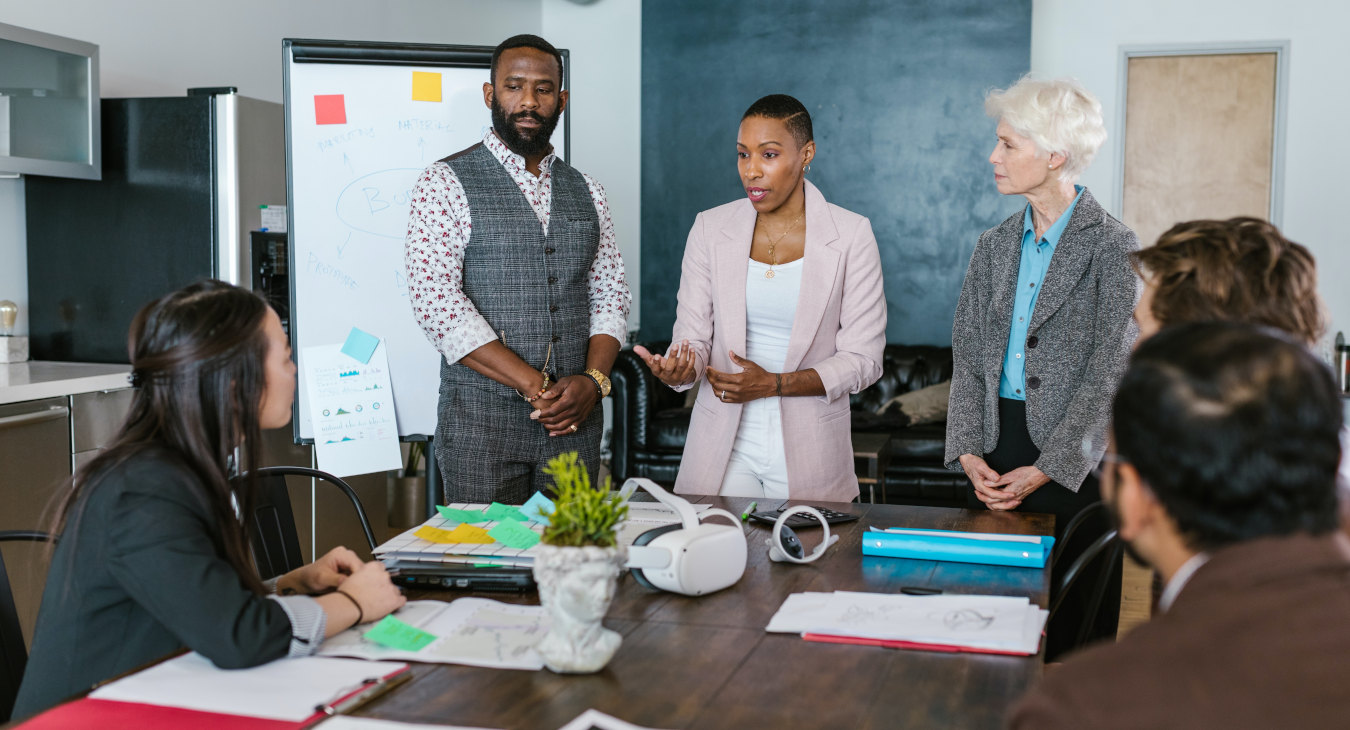 External financial sourcing is a complex subject to approach for small and medium enterprises. As a result of the current Covid-19 crisis, the importance of business funding has been brought to light.
Even though the pandemic has induced an increased cash flow crunch, forcing smaller businesses to seek additional financing options (45% of SMEs applied for external support in 2020, compared to 13% in 2019), it is evident that most enterprises are still looking to expand despite the negative impacts.
As companies are concentrating on developing a strategy to recover from the financial crisis, there is a high demand for funding. Thus, in this article, we will cover ten fundraising tips that should help SMEs navigate the complicated landscape of funding options.
1. Do your research
Every successful funding journey starts with thorough research. As there are an increased amount of funding options available for companies, business owners need to develop an understanding of these before they make any decisions about their fundraising strategy.
In recent years there has been a significant shift away from conventional funding methods due to a need for agility and increasing concerns over extensive bureaucracy and loss of independence.
However, since there are more financing choices available, there are also more criteria to take into account. Choosing the wrong funding options or approaching the incorrect source can be a waste of time and set businesses back in the long term.
2. Get prepared
SMEs are advised to start their funding process before they need it. Naturally, crises can rapidly evolve, but fundraising can take several months depending on the type of investment, therefore it's essential to plan ahead to make sure cash flow issues will not arise.
No matter what funding source businesses choose to approach, they must prepare a robust and evidence-heavy pitch, illustrated by a history of financial planning materials. Bearing in mind that they will be dealing with a time-pressed audience in many cases, businesses must equip themselves with a wide variety of market comparisons, business strategies, and projections, emphasising the forecasted returns on investment where applicable.
Despite the fact that this might be a daunting experience, especially if you have never had to tap into additional funding, an external financial partner can help you prepare for these pitches.
3. Try crowdfunding
Many entrepreneurs make the mistake of overlooking non-traditional financing avenues. Crowdfunding may offer companies a reasonably rapid solution while increasing brand awareness or attracting new customers via the campaign.
Crowdfunding has been the 2nd most active type of source funding in recent years, and the UK has the second-highest transaction value in the world.
Although it is a reasonably quick source of business finance, SMEs should bear in mind that these types of funding sources are typically limited and require a large amount of company data to be made publicly available.
4. Seek out an angel investor
Although angel investors can be challenging to reach, they can bring significant value to your business. These individuals are often private experts with vast business experience and substantial personal funds looking to help early-stage SMEs.
Angel investors often seek equity in the business in exchange for their funding. However, they are also more flexible in their application criteria. Due to their experience, these types of investors may bring value through their hands-on approach, actively assisting enterprises and providing useful feedback.
5. Secure funding through venture capital funds
In most cases, venture capital funds tend to have a particular area of interest that might not be feasible for every type of SME. This form of business funding is provided in exchange for a stake in the company with the hope of ROI once profits are made.
Although VCs overall have deeper pockets and access to more financial resources, they favour early-stage organisations with significant growth potential and a track record of success, thus obtaining VC funding may be challenging.
6. Participate in an accelerator programme
Many large companies have launched schemes to seed businesses at a proof-of-concept stage, helping them inject some capital and providing industry advice from experienced leaders and investors.
Due to their mentorship nature, incubator programmes are extremely valuable, however, their initial seed money is often minimal, and further investment is not guaranteed.
7. Consider a business loan
Most high-street banks provide small business loans for companies, giving a structured and resilient long-term option of traditional funding.
Furthermore, using a bank loan does not require you to give up any of your company's equity. You and the lender part ways as soon as your business repays its debt.
Despite the fact that the commercial lending environment in the UK is heavily regulated, 25% of SMEs are utilising loans this year, up from 10% in prior years.
8. Apply for government crisis funding
During the pandemic, SMEs sought government-backed financial assistance to secure emergency funding. Many schemes and services have been proposed in recent years to combat the crisis, ranging from job retention schemes to delayed tax payments or company subsidies and loans. Although the schemes are extensive, the decision-making process is lengthy and complicated in most situations.
9. Obtain government grants
Government grants might have a very competitive application procedure, focusing on specific businesses, sectors, or geographic regions. While the application process is slow and arduous, government grants are not expected to be repaid. Grants may take numerous forms, ranging from equipment vouchers to job subsidisation.
10. Access asset financing
Asset financing can help SMEs borrow money to cover the replacement or purchase of equipment ranging from machinery to vehicles. This financing option allows you to acquire access to equipment without paying a hefty upfront fee since the funds are spread out over a long time.
Which option is right for my business?
Choosing the right funding source can be a difficult task at first. Still, in many cases, it depends on several attributes such as the size of the business, long-term goals, or the sector the organisation is operating in. External financial partners may help SMEs navigate the funding landscape, identify appropriate financing opportunities, and prepare the required documentation for the application procedure.
Read more articles