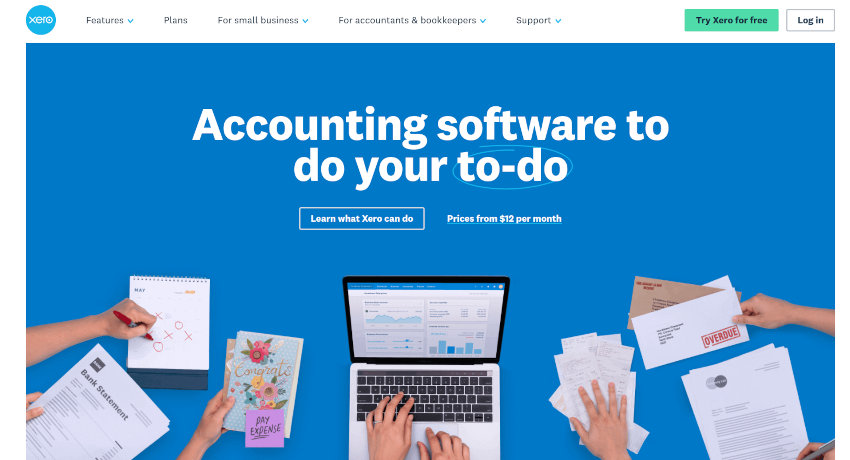 Business owners who want to run an effective company must keep meticulous records of all financial transactions. Relying on desktop- or spreadsheet-based accounting operations is no longer effective.
Modern businesses must be agile at all times, which implies they must harness the benefits that cloud accounting provides. Automating your accounting function could not be easier thanks to the FinTech revolution.
Still, there are numerous myths surrounding the topic of accounting automation. At first, it may seem overwhelming to pick an accounting solution that's right for your company. However, in this post, we hope to uncover the key advantages of using cloud accounting, with a particular focus on Xero – a popular online accounting tool.
So, if you want to learn more about how cloud-based accounting can benefit your business, keep on reading.
Key Benefits of Cloud Accounting
There are various advantages to using cloud-based accounting software, including the provision of more advanced capabilities that could be valuable for organisations planning on expanding. Thus, the main benefits are as follows:
real-time access to a company's financial health and performance;
automation of manual accounting and banking tasks;
elimination of error-prone manual procedures for increased accuracy;
no need to invest or manage on-premise hardware or software thanks to the cloud-based technology;
integration with other popular business software enabling full orchestration of organisational processes;
continuous improvement and updates;
easily scalable and customisable to suit your business needs.
Cloud accounting software indeed simplifies the process of managing your company's accounts. But now, let's take a closer look at the specific features that Xero – one of the most popular accounting software providers – can offer to your business.
How Can Xero Help My Business?
Xero is entirely cloud-based accounting software that allows you to perform a wide range of bookkeeping and business functions, such as payroll, cash flow management, reconciliations, financial reporting, and payment processing, among many others.
The software distinguishes itself from competitors for the following reasons:
All your financial records are in one place. As a business owner, you are well aware of the challenges of keeping track of your finances. However, Xero automates tasks like invoicing and reporting and maintains accurate records of your financial transactions.
Seamless integration of your banking. Xero automatically connects all your bank and credit card operations to reconcile the transactions easily.
Invoicing. Using Xero for raising and sending invoices is another feature that reduces manual processes and allows optimisation of payment procedures.
Access from anywhere and anytime. Using Xero, you can collaborate in real-time with your employees, an accountant, or an external financial advisor.
Improved business efficiency due to 1000+ third-party integrations. Are you already using Stripe or Vend software? With Xero, you can be assured that all of your business processes are integrated, saving you time and effort.
Final Thoughts
As you can see, there are several pros to using Xero for your business, but you are still not sure if it is the right solution for your business? Contact us today, and we will provide you with tailored advice on the best accounting software for your company.
Read more articles