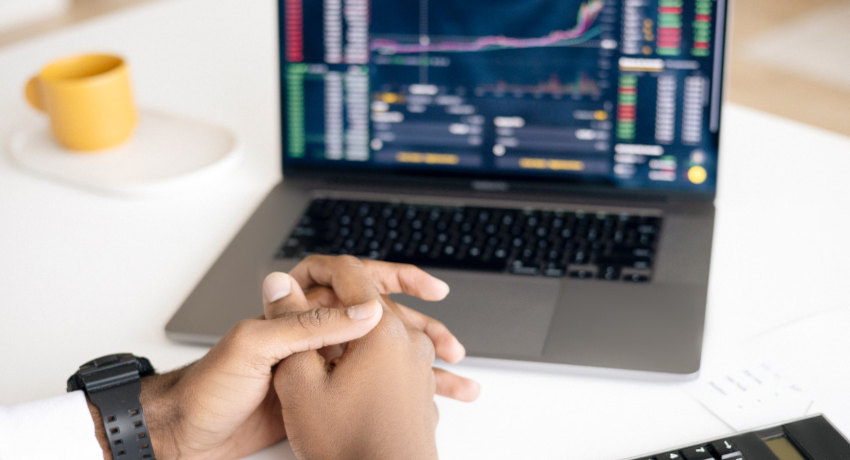 Finance is the backbone of most companies, allowing them to build a solid foundation to drive growth and accelerate success. However, in many cases for small businesses and start-ups, the finance teams either consist of employees who don't necessarily have a financial background or have a heavily overstretched workload; hence, they cannot keep up with the demand.
16% of startups fail because they lack an effective financial and accounting administration. While this number can be daunting, an external financial advisor can alleviate potential issues that arise from inefficient finance teams.
Leaders frequently struggle to remain agile and expand at a consistent rate with their growth strategies while juggling time, talent, and money. This article will discuss how an external financial partner can boost your organisational growth and let you focus on your business.
Access to technology and expertise
Numerous regulations and applications exist in the financial field that companies must be aware of and keep track of at all times. Following such developments in the financial regulations can be time-consuming, confusing, and costly.
With the use of an external financial partner, leaders do not have to sacrifice financial and human resources to access the best technology and experts or untangle which financial software is the right one to use. Contracting an external finance advisor can assist businesses in staying ahead of changes in legal and financial requirements while also ensuring that the organisations have access to the most up-to-date software.
Cost-cutting
External partners can also assist business executives in cost-cutting efforts. Illustratively, 70% of companies seek external assistance for cost reduction, among other factors.
In some instances, the demand for financial services can broadly fluctuate depending on projects or timeframes. Contracting an external provider enables the company to hire a professional for a limited time, focusing on a specific project or operation.
Significant cost cuts are linked to long-term projects, including a 60% decrease in overhead costs. Labour is often one of the most expensive aspects of running a business. An in-house financial department can often involve a lot of hidden costs such as taxes, benefits, time off, equipment, or training. Moreover, for small and medium-sized businesses, a professional who cannot be productive at all times can cost valuable resources.
Thus, leveraging the benefits of hiring an external financial services provider can help companies manage their HR costs without compromising on the quality of work.
More time to focus on your business
There are several warning signs that your financial administration lacks control, such as struggling to keep up with demand or expansion. Employees in the early stages of a company may feel overwhelmed or overworked, with insufficient time to focus on productive, creative work that could help the company succeed faster. 49% of companies use external financial partners to free up time and resources to concentrate on business objectives and growth.
External financial providers can help to avoid burnout for in-house staff, taking the workload off and automating most financial processes from payroll to accounting and financial planning, allowing employees to focus on activities that bring significant value to the organisation. 24% of organisations believe that sourcing external support helps them maintain a more straightforward and effective organisation while taking on more projects and accelerating growth.
Gain effective insights
Business leaders often solely focus on the day-to-day running of their business, losing sight of valuable insights that would help operate their companies more effectively. As we have highlighted in the past, maintaining effective financial forecasting practices is crucial for organisational success.
External financial partners can provide up-to-date and in-depth financial reports to understand value-generating products and services better, appropriately allocating resources to develop in the most profitable areas.
As external financial advisors often work across a wide range of businesses and industries, they have the ability to bring the most effective practices back to you. Further insights such as cash flow forecasts, monthly budgets, or key performance metrics can be essential to developing a solid business strategy. Working with such partners means that businesses do not have to invest in excessive research; thus, they can accelerate business transformation more effectively.
Prepare for funding
As we discussed in our previous article, raising capital can be a complex subject for small and medium enterprises, including a lengthy journey of thorough research and robust preparations of financial papers. Preparing these documentations and locating transactional data can be time-consuming even for the experienced in-house finance teams.
Clear financial reporting practices in line with the most recent industry regulations can help businesses get a head start on their funding journey. An external financial partner allows organisations to build a strong track record of in-depth, ready-to-share reports, reducing the stress of seeking funding.
Reduce financial risk
Meeting compliance deadlines and avoiding operational risks are critical components of any business. Organisations can encounter many difficulties during their life cycles if effective processes are not in place. Leaders can create a secure environment for their business with the assistance of an external financial partner, reducing the risk of human error.
With a solid professional background, in-depth training on current financial regulations, and the most up-to-date technology applications, external financial services can provide peace of mind.
Final thoughts
Collaborating with an external financial partner can make it easier for SMEs to fully operate at scale without committing significant resources, in addition to optimising their time to market and letting them focus on the main objectives of a business. Furthermore, external financial departments allow organisations to drive value across their markets by reducing costs and gaining valuable insights.
At Sanay, we specialise in virtual bookkeeping, financial controlling, and outsourced finance functions for companies in all growing business sectors. We understand the nuances and complexities of today's financial landscape, and by offering affordable solutions, you can focus on growing your business. We can help you stay in compliance and establish control over your finances.
If you want to see how we can add value to your business, reach out to us today!