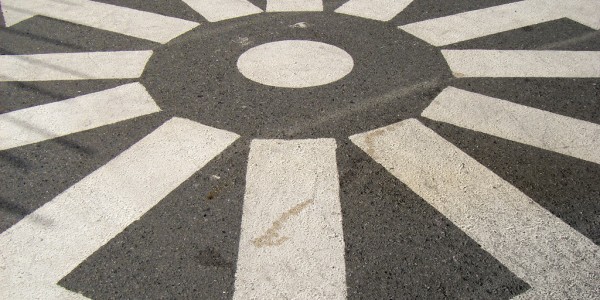 Sometimes it can feel like you spend more time keeping the business going than actually developing it, improving it or adding any value. The points below will highlight that while some form-filling and record keeping is necessary, much of the rest of it is either needless or can be outsourced. Lightening the burden of bureaucracy can bring a host of benefits.
Necessity
Some of the more mundane aspects of business are necessary, in every industry, at every level, no matter who you are. You can't avoid it. The truth is that some things just have to be done in order to maintain the status quo of the business or to fulfil important legal requirements.
Shift focus
There are, however, a multitude of tasks that many businesses (typically the owner, in small businesses) are taking care of themselves that don't add value, but they still need to be done and take time to do.
This is where it's important to shift focus, concentrate on the things that are core to the business and outsource the rest. Activities like Marketing, Recruitment, IT and Accounting are considered support functions for many businesses (unless you happen to have a business specialising in any of these areas). Maintaining these functions in-house, particularly for a small business, detracts from what the real focus should be, namely delighting customers and growing the business. Outsourcing will help you focus your attention in the areas you know best.
Take control
So, you know where your skills lie, you know which things you need to be done (even if you don't always like doing them) and you know the areas of support that a professional could help you with. Outsourcing enables you to take control of the direction of the business by ensuring that you give less to the time sapping activities that, frankly, you might not be that good at. It allows you to focus on setting the strategic directions and choices of the business without the administration or unwelcome distraction of your support functions.
Take bookkeeping for example, if it takes you 10 hours a week you could be using this time doing something else more 'value adding', not to mention that a professional will do it more efficiently. Moving these duties to a specialist provider ultimately gives you greater control over the success of your business.
Enjoy the benefits
Rather than sitting back and enjoying the benefits you can now enjoy the benefits by working more smartly. Being in business is not about sitting back, it probably will, however, eventually afford you the time for the lifestyle you're working hard towards.
Outsourcing to a professional, skilled and passionate bookkeeping and accounting provider will bring with a number of benefits. To name just a few…it will be cheaper than employing someone directly, it will give you more time to focus on your business and it will lighten the burden of responsibility. You will have someone else doing the work that you once found a disturbance but it's what they do; it's their core business. They will provide a simple process for you that will keep everything up to date and all of the information you require available whenever you need it and from wherever you are, particularly if they use cloud accounting software as we do.
Of course these are not free services but they are great value and it's a very effective way of freeing up time to grow your business, especially if you're a small business or a start-up. We all know that things can be tight financially in the beginning but don't ask yourself how much it will cost to outsource, rather how much it will finally cost you not to outsource.