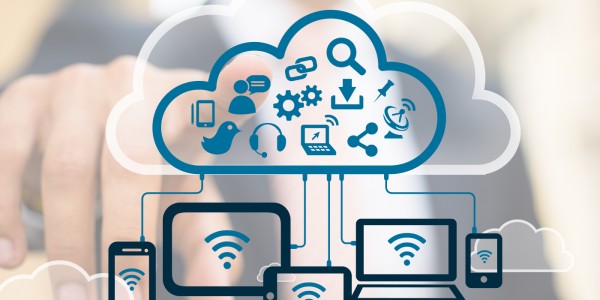 Cloud accounting is fast becoming a necessary tool for small businesses. With the help of mobile phones and tablets, accessing your financial documents on the go can be achieved with cloud technology.
Despite the availability of these tools, only relatively few small business owners are using them. If you're one of those owners who are resistant to the concept of this technology, it's probably the right time for you to overcome your fears.
Here are the most important reasons your small business should embrace cloud accounting technology:
1. Easy collaboration with staff
With the advent of cloud accounting, accessing your financial data in a fixed location is becoming a thing of the past. Cloud accounting lets you and other authorised users delve into the financial data of your company regardless of their location.
Since it's not in a centralised location anymore, viewing your financial data is no longer restricted to the office. If there are things that require your attention, you don't have to go to your office to update them. You can take your business wherever you go.
2. Better Cash Flow
It has been suggested that business owners who embrace cloud accounting and accept online payments get paid faster. The reason for this is that automating invoicing can improve cash flow; thereby, saving time in following up overdue invoices. Some cloud accounting providers also offer simple financial management tools to reach customers wherever they are. By doing this, payments are easily received.
3. More accurate picture of overall financial
With cloud accounting you can easily review your numbers whenever and wherever you want to, you can quickly respond to any type of challenge. With easy access to all the information, you have better decision-making capabilities. As a result, you can conveniently keep track of your bottom line.
4. More flexible
As the business evolves and grows, cloud accounting can grow along with it. This type of technology also allows you to utilise other relevant apps so that you can efficiently compete with other companies.
5. Better backup
With cloud accounting, backing up your financial data is easy. In case of a system crash, you can retrieve the data from the cloud storage client. This ensures that you will not lose all your important financial info.
Since you can upload your financial documents, you can share them with your employees and co-workers, so they can have appropriate access to these relevant files.
6. Better compete
Cloud accounting is cheap but efficient. You can start to keep up with some big corporations. It gives you a voice in your niche allowing you to take your business to the next level. By using a remote bookkeeper, it can lower your business' overall costs and it makes accounting and bookkeeping a lot simpler.
Cloud accounting gives any type of small business an effective way of competing with larger companies. It is true that there is still a lot to learn about cloud technology, however, once you use it, you will realise the benefits in simplifying and securing your accounting processes. Not only that, it allows you to remain competitive without having to pay more.
Read more articles