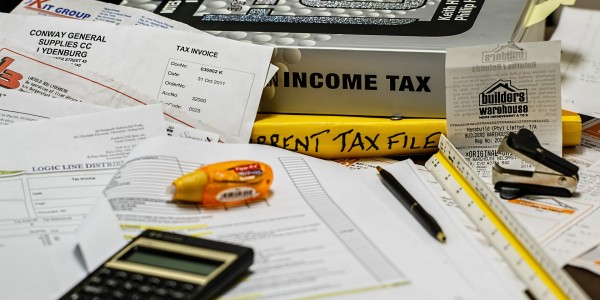 Many businesses these days are looking to outsourcing as part of a successful long-term competitive strategy – one that cuts administrative costs and increases administrative efficiencies. With the increase of cloud-based services and the increase in business-over-web communications, pretty much any business function can be outsourced. In fact, the worldwide outsourced market was estimated to be $309 billion in 2013 and is growing at a rate of 25% per year[i]!
The reason for this is because the outsourcing model is one that has been tried and tested for many years. To be successful in any outsourcing venture, it's important to first pick the right function that will be migrated to a vendor company. Finance is the perfect function to outsource because in most cases, this is an administrative function - one that does not provide income for a business. Because it's not a primary income generator, there are very real benefits that include decreased cost, increased expertise, flexibility and focus.
Outsourced finance functions decrease costs
There are many companies that benchmark their administrative costs against similar industries to make sure that they are working as efficiently as possible. The reality is that costs tend to run much higher for companies with internal administrative departments in comparison with those who outsource these types of functions. Outsourcing, when done correctly, almost always decreases costs. The reasons include:
There are no benefits to pay. When outsourcing finance functions, such as bookkeeping and payroll, you pay for the outcome based upon the work being done. You don't have to pay for sick days, holiday pay, medical insurance, or retirement benefits. Simply reducing these types of benefit payments can contribute to an immediate bottom-line impact.
You only pay for what you need. When structuring your agreement with the outsourcing vendor, you define the types of services you will need. Whether these services require 20 hours per week or 50 hours per week, your payment terms will be based upon your specific and unique needs.
You reduce overhead costs. When you use an outsourcing firm, the vendor is now responsible for turning on telephones, paying the energy bills, setting up the cubicle space, purchasing office equipment, and paying rent. While it's true that these costs are passed on to the client, they are also shared amongst all the vendor's clients so your portion remains much lower than it would providing those items in your own place.
Gain expertise by outsourcing your finance
When it comes to running a finance company, the name of the game is risk mitigation. Everyone has to pay taxes, everyone has to report company earnings and everybody has to make payroll. However, one mistake or miscalculation could lead to years of litigation and severe penalties. Using an outsourced company for finance functions makes sense because:
You have access to the experts you need. A finance company providing outsourcing specialises on one thing: FINANCE! Whether you're facing a thorny accounting issue or have specialised bookkeeping requirements, you can find whatever expertise you need to help meet your specific requirements.
Best practices are put to work for you. A financial company must stay up to date on the latest financial trends, business practices and governmental requirements. Vendors understand exactly what types of practices work best in order to better serve their clients. This takes the onus off the client to have to figure it out.
The best technology and software is available to you. A finance company invests in the best technology and software available in order to be the most competitive in the marketplace. This type of investment makes sense for the finance company because finance is the core business. For companies where finance is not the primary function, making this type of infrastructure investment simply doesn't make sense.
An outsourced finance function gives you more flexibility
Businesses are not static. The demand ebbs and flows. In order to be successful, your business functions need to meet the demand as it changes. By using an outsourced finance company, you can rely on the vendor to ramp up or dial down availability to meet your need.
Their entire team is at your service. By using a vendor company, you don't just have one or two employees – you have a team working to meet your needs. If someone goes on holiday, your personalised service doesn't have to stop for the week until she returns. Instead, you will have people available to you when you need them.
You have scalability. Suppose you've got some temporary projects coming up that will require a short-term increase in staff. You simply let your vendor know your requirements ahead of time and the vendor can make sure you have the number of people you need to meet this temporary demand. In addition, as your company grows, there's no need for you to have to take the time and effort to go through the hiring process. You let your outsourced vendor know that your needs have changed and let them quickly and easily adjust to fit your new workload.
You have flexible availability. Not all business is conducted from 8 am to 5 pm. Sometimes your business requires someone available on a second or third shift. Instead of worrying hiring extra staff and worrying about hiring extra supervisors to manage the staff, your outsourced vendor will make sure you have staff at the hours that you need them.
Get more focus by outsourcing your finance
Let's face it; you are in business to perform your business function. Unfortunately, as an owner, executive or high-level manager, you probably spend a good bit of your time on all the other things that have to get done. Payroll needs approved, audits need reviewed, expenditures need initialled and issues need addressed. Administrative functions often are huge time and resource consumers. So, the final, but most important benefit to your business is that you can:
Spend your time on your core business! Outsourcing means that you negotiate your financial requirements, figure out a plan to manage the day-to-day tasks and then step back and let your trusted vendor take care of the administrative section of your business. This means that you get to allocate your time and energy on building your business, selling your product and planning for your future!
Although outsourcing has proven to be beneficial for many companies, there have been a few published stories that describe how outsourcing can sometimes go bad. Good outsourcing vendors study up on these stories in order to better understand what type of relationship works best for both the client and the vendor. Several themes seem to come up and it's important to address these potential pitfalls, especially if you are a business owner and are considering some type of outsourcing partnership. Understanding what to avoid can help you better build the right relationship!
Managerial control is not well defined. In most client-outsourced relationships, the single point of failure often comes about because the transfer of managerial control is not well defined. The vendor may believe they should make managerial decisions while the client believes these decisions should remain with them. Unfortunately, without a good discussion prior to creating the contract that delineates a clear description of duties and responsibilities, the relationship could devolve into arguing over who is supposed to do what!
Combat this by selecting an experienced outsourcing partner, understanding the terms of the agreement, defining your service level requirements and fully defining the relationship terms prior to signing the contract.
Lack of customer focus. Unfortunately, there are some outsourcing vendors that enter the market only to get as much money as possible without providing a quality product. Luckily, these companies don't stay in business long, but for the clients they sign up, they can leave a lasting negative impression.
Combat this issue by doing your research on possible vendors, asking lots of questions about their practices and policies so you fully understand the specifics of what the vendor company provides. Vendor companies that overstate their results are easy to spot as their practices won't match their sales pitch.
Risk of data loss. This is certainly a biggie! With the increase of hacking activity and the need to keep personal data as safe as possible, outsourcing vendors have a responsibility to their clients to make sure that the client's data is kept safe and secure. Some vendor relationships break apart simply because there has been a data breach or confidential information is not kept confidential.
Combat this issue by asking questions about how data is kept secure and how the client's need for confidentiality is handled. Although the vendor must keep certain details a secret, the vendor should be able to describe their overall security strategy and offer reassurances as to how they address the issue.
Hidden costs. There seems to be a misconception that outsourcing companies hook you in with initial low prices and then spring hidden costs on you later. While it's true that a few un-reputable companies may do this, most vendor companies will clearly outline the costs for their services and will publish their prices for your review. This helps you to better find the company that suits your needs.
Combat this issue by asking to see a list of costs associated with the services. Hidden fees are also hidden in the contract details, so read through those details carefully. Great outsourcing vendors will always be up front with you about costs and will be willing to negotiate in order to build a long-term mutually beneficial relationship
If you are a company that is seriously considering outsourcing some of your business functions, we hope that this list helps you get more information related to why outsourcing can be a great idea for your company. We also hope that you have a better idea of what to ask of potential vendor partners and what questions you should ask.
[i] Lacity, M. C., & Willcocks, L. P. (2013). Outsourcing business processes for innovation. MIT Sloan Management Review, 54(3), 63-69